Healthcare: Technical solution backed by Financial data resulted in Higher Growth for Multi Branch Dental Office
Summary
Dasinfomedia Developed Web and Mobile App based solutions for a leading dental office in California. Dasinfomedia developed Website, Web app, iPhone App and Android app along with a central database to expedite the patient on boarding process and patient health records. The solution helped the customer with their growth plan. The solution was built on top of our proprietary Niftycore platform.
The Customer
The customer is a leading dental office in California, USA and has multiple branch offices in the state. The customer has planned aggressive expansion and they wanted to make sure their sales and operation functions are in line with their growth plan.
The Need
The key challenge the Client faced was that the patients want to avail costly services like dental implants, veneers and Dentures. But they have limited financial resources to finance these dental procedures. At the same time, the Client had all instruments & human resources in place to fulfil the demand, but they remain underutilized.
The Solution
Dasinfomedia proposed a credit-based financial lending solution to patients for costly dental procedures with some upfront payment. Dasinfomedia integrated Experian–credit check solution with the web and mobile-based patient service platform. The system will check the patient credit score and will suggest appropriate interest rates for dental financing. Then the system will provide the option of 3/6/12 Months EMI on the customer's credit card. Online payment of EMI was implemented and collected automatically through the stripe payment gateway.
Credit Check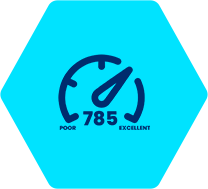 Real-time patient credit history checked using Experian HIPPA compliant solution. It helped in Risk Assessment.
Patient Data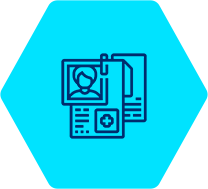 Patient treatment data along with their payment, EMI Plans and credit card was stored safely in the Central database.
Online Payment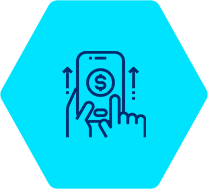 Monthly Installment was processed through Stripe payment gateway automatically through credit card details on file.
Higher Revenue
Since Patients do not have to pay the total cost at once, the client recorded more treatment/month & Higher Revenue as a result.
Key Benefits:
Faster Customer on boarding.
All Patient Data is stored securely on central database.
Crucial Financial data – credit history acquired and consumed rapidly.
Achieved faster online EMI payment.
Achieved Big smile customer's face – Literally.