Our AI Development Service
MACHINE LEARNING
Making machines able to leverage the captured data for self-learning and decision-making just like human beings. We build business applications to enable informed and faster decision making, business process automation, rapid anomaly detection and increased productivity.
DIGITAL VIRTUAL AEGENTS
Enriching customer experience and offering extensive support through AI-enabled Digital Virtual Agents which understand and interpret human behavior. We enable businesses to optimize customer interactions and enhance the customer experience by building Digital Virtual Agents for them.

IMAGE PROCESSING
Retrieving relevant information from video and image content to make day-to-day business operations faster and smarter. We help businesses automate tedious image/video processing to enhance the efficiency of business operations with methods like OCR, Image Classification and Image Processing.

ROBOTIC PROCESS AUTOMATION
Automating tedious jobs with high efficiency and accuracy through Robotic Process Automation. Our expertise in Robotic Process Automation has helped our clients reduce the requirement of manpower and thereby earn higher profits.
How AI Development can help your business?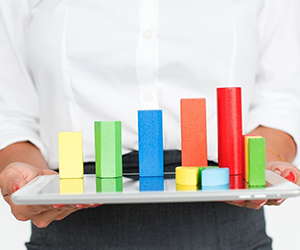 Artificial Intelligence For Sales Boost
AI Chatbots can filter out the leads by asking smart questions. Using Natural Language Processing(NLP) chatbot can ask questions based on the answers given by lead and smartly filter them out. A sales representative will only focus on filtered leads.
AI FOR INNOVATIVE MARKETING SOLUTIONS
Using AI in big data analytics team can reach out to the potential customer by empowering the Tool with Machine Learning.NLP helps in understanding the activity of the user and further filter the targeted audience for the marketing campaign.
AI AS PERSONAL ASSISTANT FOR CUSTOMERS
Creating Personal Assistant for customers who can help them by taking notes using Speech recognition tool and give them an ID in response by creating a ticket in the CRM system.
Our Approach
CHATBOT DEVELOPMENT
Going beyond Google Assistance and SIRI, we help you develop smart and self-learning progressive and scalable Chatbot applications that use powerful AI Technology and Machine Learning relinquishing a human like experience.

END-TO-END SECURITY
With the modern AI 2019 solutions we also help you get the needed security and scalability in your operations and data by integrating it with dependable technologies such cloud development and integration helping you protect your data efficiently.
BUSINESS INTELLIGENCE (BI)
Unlock high-performing and much powerful BI software solutions integrated in your enterprise system to get comprehensive computing in your enterprise operations and provide you meaningful insights into business to perform better.
CHATBOT PERSONAL DOCTOR
A chatbot and an IoT device that provides information about symptoms, remedies, and supplements. It gives users information about their health condition and ways of treating it. Also, checks on the patient within couple of days and provides additional remedies if needed.
You can book your Appointment using Chatboat.
Reschedule Appointment.
Download Prescription And show it's details.
User show details of its operation related, Checkup related.
SMART AND INNOVATIVE AI SOFTWARE DEVELOPMENT SERVICES
AI-infused solutions powered by our resourceful AI programming software services, including:
Product Engineering
Get interactive and intelligent AI systems and applications providing you deep and meaningful insights of your business, only with our expert product engineering service.
Process Automation
Get a wide cut in operational costs and use your assets in attaining higher operational efficiency with our powerful process automation tools powered with AI technology.
Team Augmentation
A dependable outsourced strategy fulfilling your business objectives efficiently with your own virtual development centre through our Artificial Intelligence solutions subliming your needs.
Predictive Analyzing
Attain technical superiority and first adopter benefits in your industrial domain with our efficient and intelligent AI Development predicting future events from wide past statistical data.