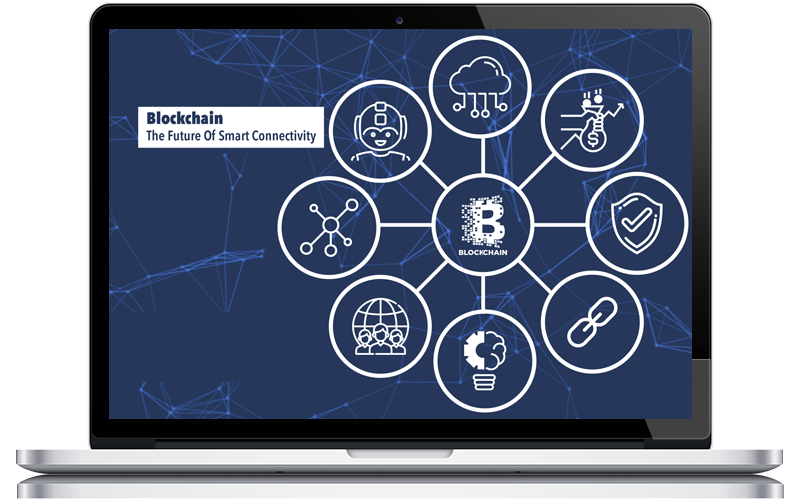 Our Blockchain Development Solutions
In the daily growing network of blockchain there is no doubt that every business would get into the world of decentralization. And we are here to help those business with our full fledge effort in deploying decentralized infrastructure support.
Smart Contracts & DAPP Development
ETHEREUM, NEM, IOTA Platform
Hyperledger Fabric, Multichain & Hashgraph
Private & Public Blockchain Development
ICO, Cryptocurrency & Mobile Wallet
Trading platform to buy/sell cryptocurrencies
Why Blockchain Applications?
Both shared and distributed ledger in blockchain are substantial when transparency and visibility are considered, which is still not absolute for few companies. Whereas companies that utilize traditional database defines user flows with restrictions to access data. This has been overcome in blockchain that allows every individuals to view what rest of participants are doing with shared ledger. This operation plays vital role in validating transactions.
Why you should choose us?
Superlative Technical Calibre
With our quality work we hold the proud for being part of cryptocurrency influencers across the globe.

Security Solutions
While talking about blockchain it is also mandatory to mention security, we practised ourselves in delivering most secure cryptocurrency wallets.

Rapid Response
We strongly understand that time is money. Our experts are not just coders but also quick responders and decision makers.
Certified Experts
We always like to stand out of crowd as a sign our experts have attained certificates on "Crowd sale ICO App" & "Decentralized Blockchain App".
Our Work Flow & Functionality

Ideate
We build secure, scalable, user friendly & faster architecture for blockchain applications that drives constant ROI

Document
In this phase our expert team will come up with concrete project plan for rest of the development activity which includes SRS, Wireframes & Engagement proposal documents.
Develop
This stage of work dealt by our expert coders deployed for building blockchain & cryptocurrencies along with UI & UX designers and QA support
Launch and Support
And it's time to deploy, don't worry if you still need our support as we've got your back even post development.