Apple is well known mobile company in the world and all the iOS devices should be identified uniquely is most important thing. Now a days every iOS devices can be identified with the help of UDID which is stands for Unique Device Identifier. It is given by apple which includes 40 character alphanumeric number which looks like serial number. Generally apple uses UDID to connect the devices to apple ID of user so user will able to download, upload and install the distinct apps automatically from app store, infant user can purchase the apps and music on app store.
There are main three ways to get UDID for typical user. By this three given methods, one can easily get UDID which are illustrated below.
1) Get UDID with the help of iTunes:-
It is considered as one of the easiest method for getting UDID but in this method, User have to connect the devices to laptop or computers. One can get UDID by following the given step.
(A) First step is to connect the device with your laptop or computer. With the help of USB cable one can connect the device. After making the connection, you have to launch the iTunes application.
(B) Second step is to choose your iPhone from given navigation menu which is showed at top of left side on the laptop screen. You have to select Summary section and after the right selection of it, you can see the serial number on screen.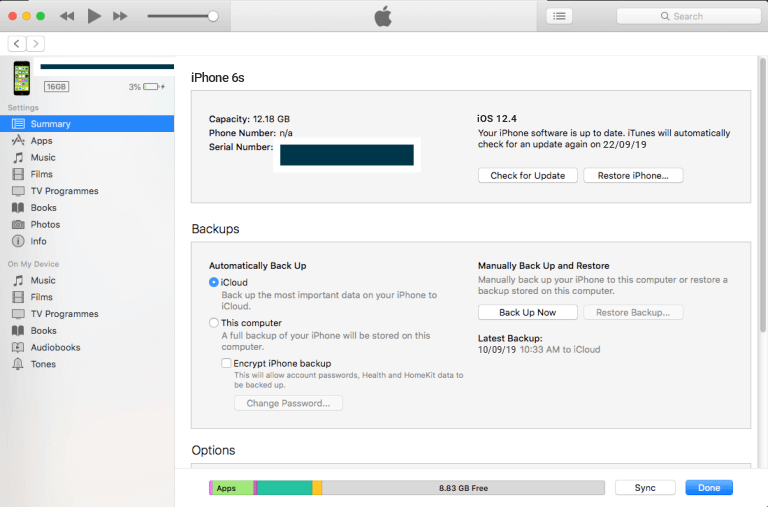 (C) Now one have to click the serial number on the device and then after your device's UDID will be displayed. One thing is that you cannot select the UDID but can copy the code by shortcut key like control + C and by doing this you can copy the UDID in your clipboard. Now you can send your UDID to your developer.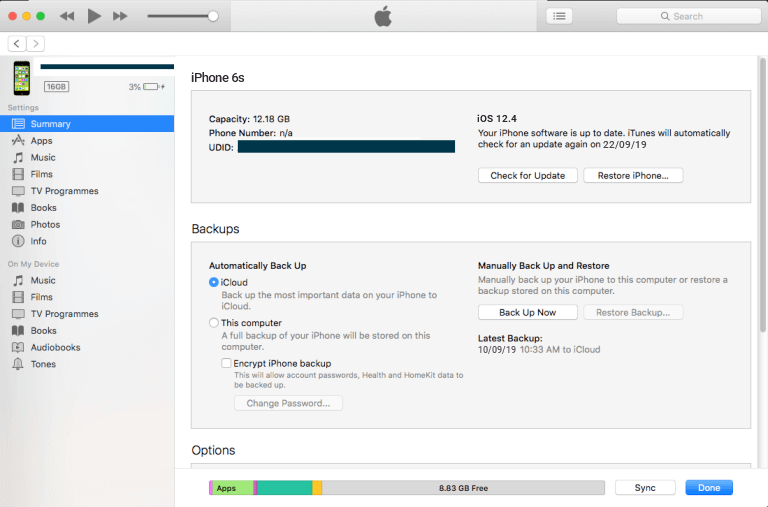 2) UDID with the help of Diawi:-
It considered as one the oldest method of getting UDID by developers. In this method one do not need to connect the device with laptop or computer. Steps of this method are given below.
(A) First step is to open m.diawi.com in safari application in your iOS device and from the side menu you have to select my device.
(1)
(B) Second step is to tap on start and then one notification will be shown on device's screen and you have to click Allow button.
(2)
(3)
(4)
(5)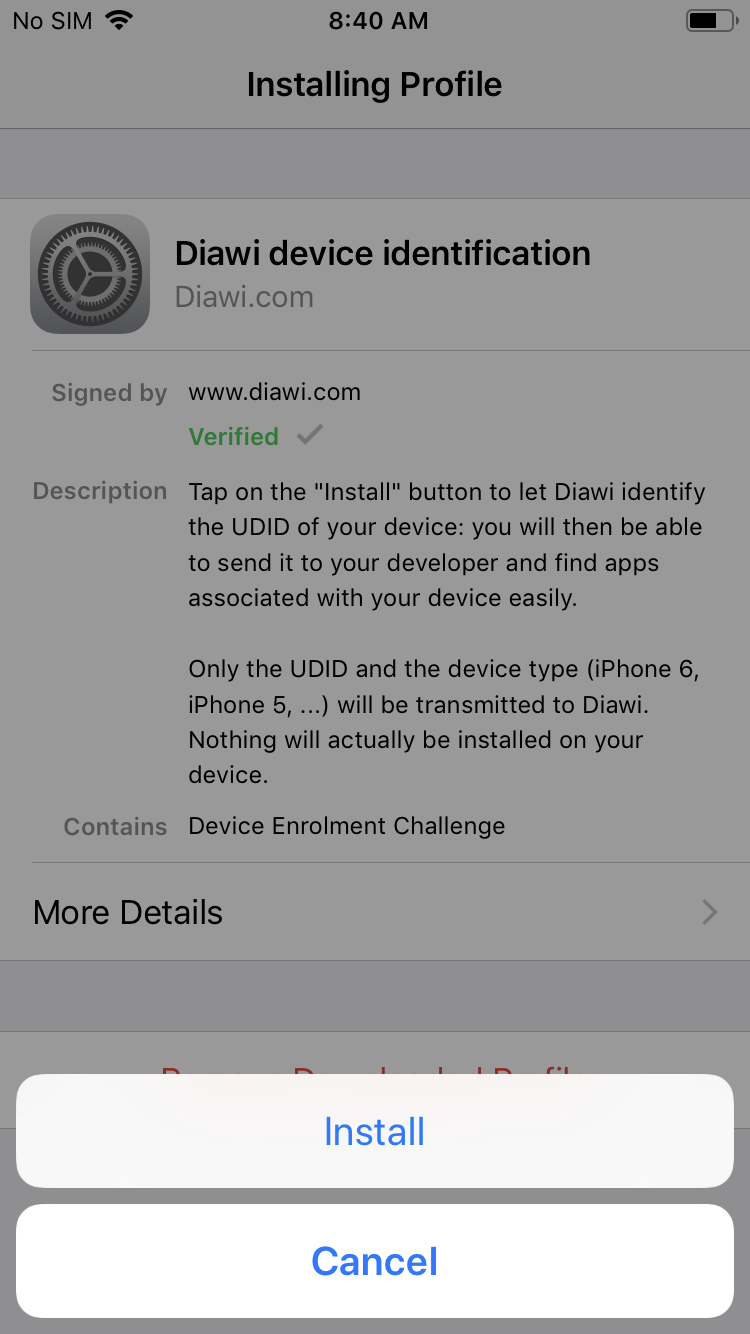 (C) Third step is to click the install button on your device now you can see your UDID on your device and you can send it to your developer by email.
(3) UDID by using of your get.udid.io :-
It is easy method to get your UDID.
(A) First step is to open the link get.udid.io in your Safari application.
(1)
(B) Second step is to press allow button on your screen when you get notification.
(2)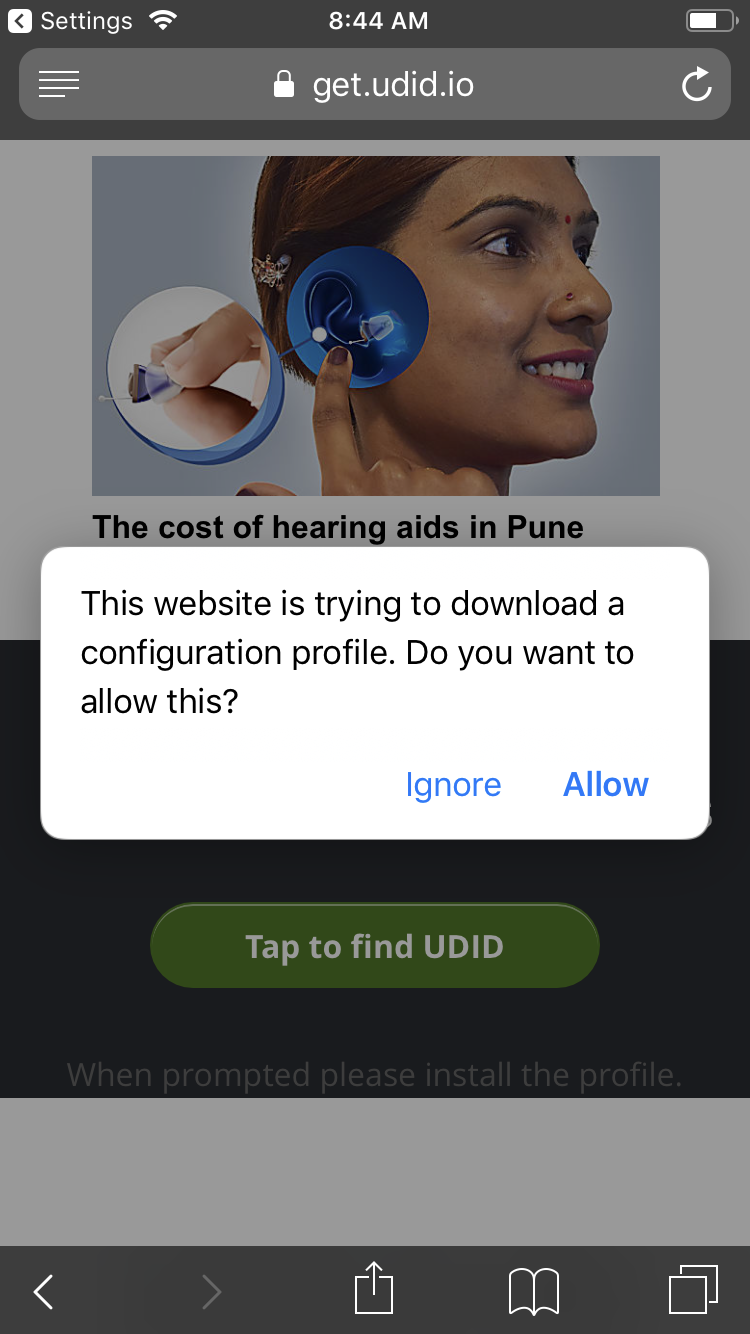 (3)
(C) Third step is to tap install after verification. Now you can see the pop up window which shows send UDID via email, so by this you can send the UDID to your developer.
(4)
(5)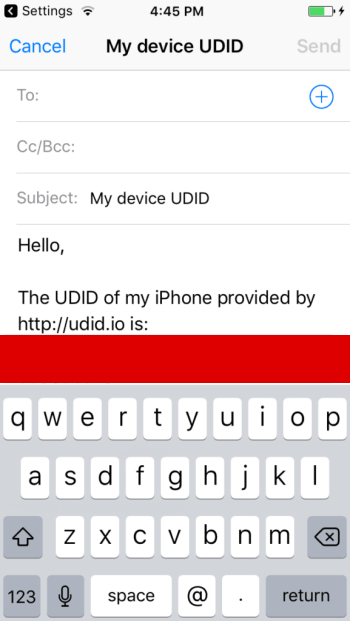 Now you have your UDID by using the above methods or you can prefer an alternative way to find iPhone UDID with/without iTunes. If you are still facing any issue in getting your UDID you can feel free to contact us and our iOS App Developer will help you.